Tune Up Basics 2011July Class Course Dates:
July 7th thru July 24th
Class meets Thursday & Sundays only!
Time:
Thursdays 6:30-8:30pm & Sundays 2-6pm
Class completed thank you to all participants!September Class
Course Dates: September 7th thru 25th
Class meets Wednesdays & Sundays only!
Time: Wednesdays 6:30-8:30pm & Sundays 2-6pm
Overview
This is a course is designed for folks who would like to learn the basics of bike repair and maintenance. You will become comfortable with the simple machines found on all bikes and the specifics particular to your own bike. We'll cover anatomy of the bike and bike tool use, going well beyond the basics of flat repair and lubrication, delving into many details that escape notice until it's required to replace expensive parts. With this basic skill set, you'll be ready to diagnose and repair common problems. Be prepared to work outside class time to reinforce practical skills and complete personal projects.
Certification:
Students will receive a certificate of completion from The Flashbulb Institute.
Instructor:
Jeremy Munson will be teaching this course for the third season of The Flashbulb Institute. He has worked as a bicycle mechanic for 18 years and taught bicycle maintenance courses at Old Spokes Home and the Ski Rack in Burlington, VT and Broadway Bicycle School in Cambridge, MA.
Tuition:
$600
Registration:
A non-refundable deposit of $100 is required to reserve your place in the course.
Please include student's name and contact information with payment and send to
The Flashbulb Institute 200 Main Street, Office #14, Burlington, VT 05401.
Checks payable to The Flashbulb Institute.
Grants & Scholarships
: Students may be eligible for a VSAC Non-degree grant or a VT Green program grant.
See
Grants & Scholarships
for more information.
Syllabus
Bike anatomy
Saddle height and fore/aft position
What to carry on the road?
Flat tire repair
Tire sizes
Adjust front and rear hubs
Replace cog sets
True and dish wheels
Quick release
Replace cranks and pedals
Adjust traditional bottom bracket
Remove and grease cartridge bottom bracket
Break, join, and size chain
Drive train wear
Rear derailleur hanger alignment and adjustment
Front derailleur alignment and adjustment
Replace derailleur cables and housing
Assess derailleur wear
Replace brake cables
Replace brake pads and adjust
Various brake types and application
Adjust threadless and traditional headsets
Three speed hub adjustment
Special projects/student directed
Road Survival & Bike Tour 2011

Basic bike class, group ride to Montpelier, visits with rad Central Vermont projects & more!!!
Details coming soon
Powered by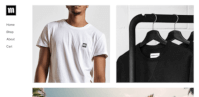 Create your own unique website with customizable templates.