Overview
Kate Gluck Carpentry,
along with other skilled local craftspeople,
will be conducting a season-long hands-on cabin construction course on the campus of the stunningly beautiful Wheelock Mountain Farm
wheelockmtnfarm.weebly.com
.
The course will empower participants with the mechanical knowledge and hands-on experience to tackle building projects--large and small.
Working with lumber sustainably harvested from the 600 acre property, and milled on-site, over the course of the 12 weekend immersions, as a student, you will build a two-story 688 sq.ft. cabin with wood stove, blown cellulose and foam board insulation, live-edge cedar siding, a bay window, composting toilet, kitchenette and mud room.
Logistics
Course Dates:
Hands-on seminar style courses will be taught each weekend July-September.

Location
: Wheelock Mountain Farm, Greensboro Bend, VT
Materials:
Most tools will be available to use, but students will be assured more hands-on time if they bring some of their own. A detailed materials list with be provided upon registration.

Certification:
Students completing the course will receive a Flashbulb Course Certificate.
Registration:
To apply for this course, email
sara@theflashbulb.org
Tuition & Financial Aid:
The tuition for this class is $4500. Vermont residents may be eligible for a VSAC Non-degree Grant to cover nearly the full tuition. See
Tuition & Financial Aid
for more information.
Instructor Bio
Kate Gluck, is the owner and sole proprietor of Kate Gluck Carpentry. She specializes in renovations, and has been working in the field for more than 25 years. A variety of other skilled craftspeople will also participate in teaching both technical and practical building skills.

Syllabus
Week 1 (July 6-7): frame walls 1st floor
Week 2 (July 13-14): 2nd floor joists, stairs, & decking
Week 3 (July 20-21): mudroom roof - rafters & sheathing
Week 4 (July 27-28): frame walls - 2nd floor
Week 5 (Aug 3-4): roof rafters
Week 6 (Aug 10-11): frame dormer & bay roof
Week 7 (Aug 17-18): roof sheathing, all roofs vapor barrier, all roofs metal
Week 8 (Aug 24-25): wall sheathing, house wrap
Week 9 (Aug 31-Sep1): windows & doors
Week 10 (Sep 7-8): stove and chimney, wiring and plumbing (hired out), exterior trim & siding
Week 11 (Sep 14-15): sheetrock, tape, paint, insulate
Week 12 (Sep 21-22): floors, trim
Week 13 (Sep 28-29): fixtures, exterior trim, skirting

Powered by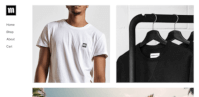 Create your own unique website with customizable templates.