Course Dates:
May 25th thru June 3rd, 2011 no class on Sunday
Time
: 9am to 5pm each day
Location:
Old North End, Burlington, VT
Overview:
SOLO Wilderness Medical School will be conducting this course. Their Wilderness First Responder (WFR) course is the recognized industry standard for those who work as backcountry trip leaders, camp counselors, mountain guides, river guides, and ski patrollers. A course syllabus is provided below or visit www.soloschools.com for more information.
Certification:
Students will receive certification thru SOLO.
Instructors:
SOLO Wilderness Medicine School is the leader for wilderness medicine training in the United States and the oldest continuously operating school for wilderness medicine in the world. We are excited to host SOLO instructor's for this years Wilderness First Responder (WFR) Certification Course. For more information about SOLO visit www.soloschools.com
Tuition:

$800
A 10% discount is available to students who pay in full by April 25th. Tuition is due by course start date.
Registration:

A non-refundable deposit of $200 is required to reserve your place in the course.
Please include student's name and contact information with payment and
send to
The Flashbulb Institute 200 Main Street, Office #14, Burlington, VT 05401.
Checks payable to The Flashbulb Institute.
Grants & Scholarships:

WFR students may be eligible for a VT Green program grant. See Grants & Scholarships for more information.
Room and Board:
A simple vegetarian lunch will be provided each day. Lodging is not included in the course.
If you will need accommodation in Burlington, please let us know as soon as possible and we will try our best to assist you.
Course Syllabus

1 Introductions
-Staff, Students & Course Outline
-SOLO...A Look at Who We Are
-Details, Details, Details
Wilderness First Responder vs. Urban First Responder
-Role of the Wilderness First Responder
Medicolegal Issues
Blood borne Pathogens & Infectious Disease
2 Patient Assessment System (PAS)
-The Anatomy of a Backcountry Crisis (case histories)
-Primary Survey = "The First Five Minutes"
-Secondary Survey & Vital Signs
-History Taking & SAMPLE
-Lifting & Moving Techniques
-PAS in the Extreme Environment
3 Organizing the Rescue = SOAPnote & Getting Help
The Ten Essentials
Bivouac Skills and Practice
The Human Animal - overview of human physiology
Body Systems - overview of human anatomy and physiology
4 The Anatomy and Physiology of the Cardiovascular System
Cardiopulmonary Resuscitation (CPR)
-Prudent Heart Living
-Techniques of CPR
-CPR Skills practice
5 CPR Practical Exam
CPR considerations in the Remote Environment
Automated External Defibrillation (AED)
6 Shock & Bleeding Control
Long Term Management of the Shock Victim
The Anatomy & Physiology of the Integumentary System
Soft tissue Injuries &Bandaging Skill
Long Term Wound Care
Burns
7 The Anatomy and Physiology of the Musculoskeletal System
Sprains & Strains
Fractures & Splinting Techniques
Dislocations & Reduction Techniques
Splinting Practice
8 The Anatomy & Physiology of the Central Nervous System
Head Trauma
Spinal Cord Injury
Spinal Cord Injury Management; Improvised Collars, Long Boarding, Litter Packaging
9 The Anatomy & Physiology of Respiratory System and Cardiothoracic Region
Chest Trauma
The Anatomy & Physiology of the Gastrointestinal System and Genitourinary System
Abdominal Trauma
10 Environmental Emergencies & The Human Animal
Heat Related Injuries
-Dehydration, Heat Exhaustion, Heat Cramps, Heat Stroke
Cold Related Injuries
-Hypothermia, Frostbite & Non-Freezing Cold Injuries
11 Environmental Emergency Practice
Lightning Related Injuries
Drowning Related Injuries
12 Animals that Bite & Sting
Plants that Bite & Sting
Allergic Reactions
-Local, Systemic & Anaphylactic Reactions
Use of Epinephrine
13 Environmental Emergency Practice
Altitude Related Injuries
Medical Emergencies and Patient Assessment
14 Medical Emergencies
Changes in Level of Consciousness
Diabetic Emergencies
15 Medical Emergencies
Chest Pain
Shortness of Breath

16 Medical Emergencies
Poisoning
Abdominal Pain
Group Preventative Medicine
-Water Purification
-Sanitation/Defecation
17 Long Term Patient Care
Wilderness Stabilization and Bivouac
Improvising Litters
Leadership in a Backcountry Emergency
18 Mock Rescue
Debrief
19 Wilderness First Responder Practical Exam
Common Expedition Problems
20 Wilderness First Responder Written Exam
Closure and Graduation


Powered by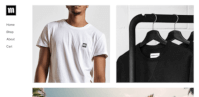 Create your own unique website with customizable templates.